Impact & History
What is CTE? 
Career and Technical Education (CTE) programs provide academic and technical instruction alongside work-based learning experiences to high school students in public school systems. CTE programs exist across the country in public schools, and NYC has one of the largest portfolios in America, with nearly 300 CTE programs across 135 high schools and over 60,000 participating students. CTE students take industry-specific courses, work-based learning opportunities and certifications in order to be better prepared for their next steps after high school.
CTE...
Provides students with industry-specific curricula, work-based learning opportunities, certifications and partnerships with industry mentors, colleges and training programs
Bridges education with real-world experiences and empowers students to make informed post-secondary choices
Cultivates an inclusive workforce pipeline in New York City to sustain its local economy
Embraces innovation and transformation through its rigorous process of updating curricula and upskilling educators
Successfully demonstrates collaboration between education, workforce and economic development
View CTE Program Components for more information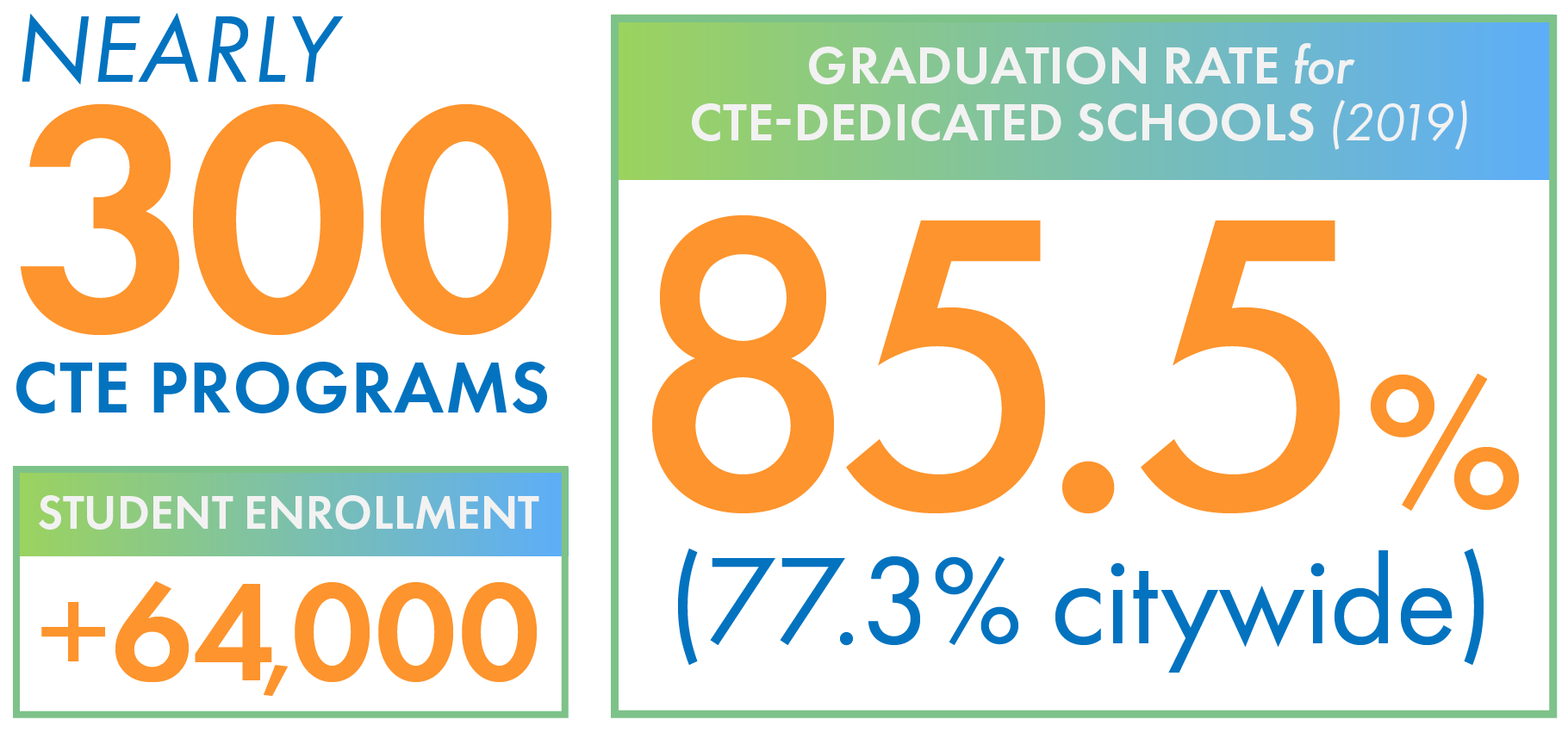 Vision and Strategic Plan for CTE
The vision for NYC CTE is to equitably prepare all CTE students with education, skills, and experiences that are necessary to successfully earn post-secondary credentials and pursue careers with family sustaining wages.
CTE is fundamental to the New York City Department of Education's strategy for college and career readiness for all students. We welcome you to explore the 2021-2026 CTE Strategic Plan, which outlines our goals and priorities. As we recommit to building more opportunities for our students to be participants in our city's economic, social, and cultural future, our focus will be on aligning programs to NYC labor market demand. 
History of Career and Technical Education
Known as vocational education in the United States throughout the early and mid-20th century, this model of technical training initially focused on agriculture and manufacturing. As students learned "hands-on skills" that qualified them for apprenticeships or direct employment, many communities came to view vocational education as an entry point into the skilled labor force. At the dawn of the information age (also known as the Age of Computing) in the 1970s, many employers and colleges began to value the development of high-tech skills and preparation for the emerging Knowledge Economy.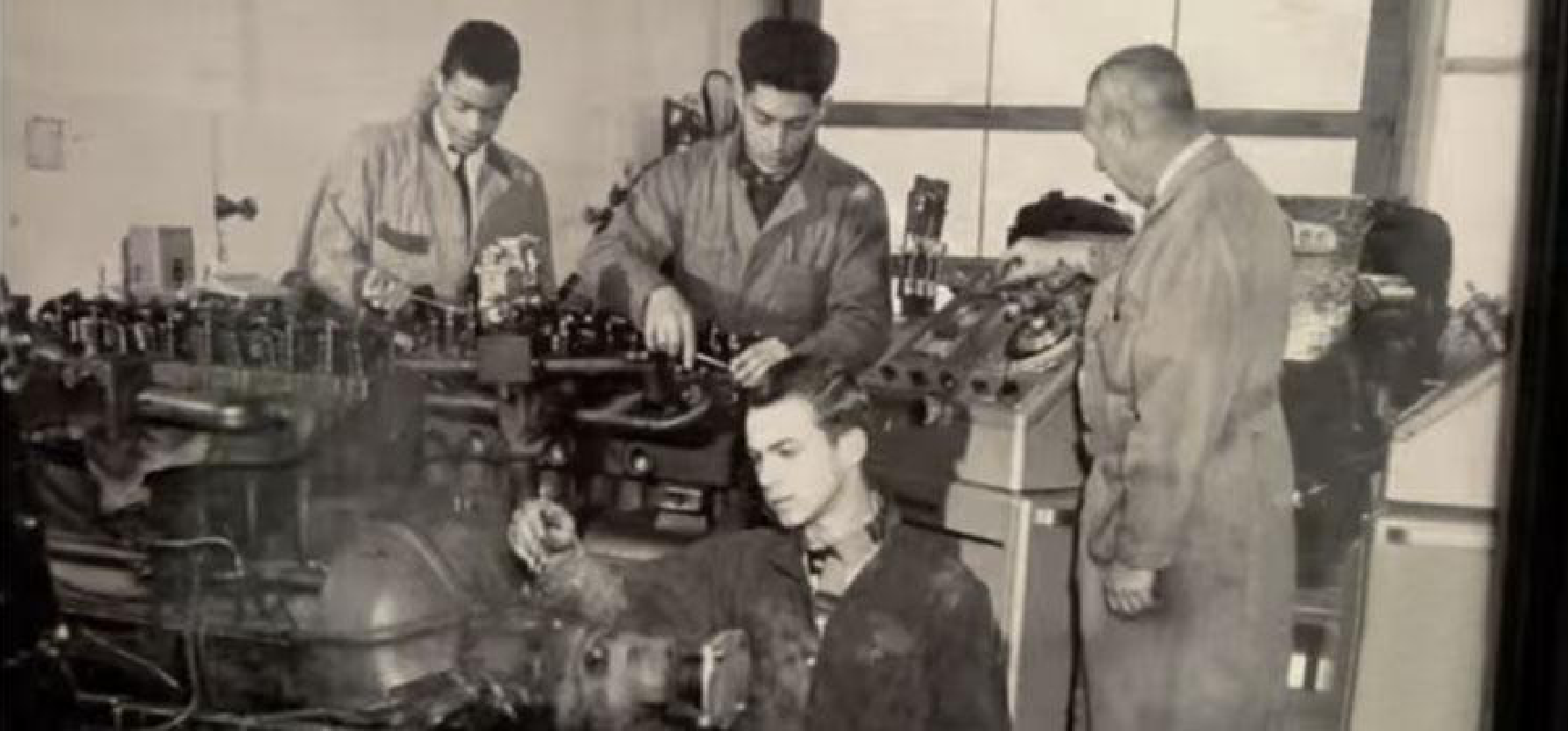 In NYC, new CTE schools were not created from 1968 until 2003, which allowed some of the existing 18 schools to linger with outdated vocational education programs for decades. This 35-year gap was the motivation to initiate a broad overhaul of existing CTE programs in the early 20th century and to create over thirty new CTE schools. 
The trend continued and in 2015, CTE was included as a key mayoral priority with a focus on expanding CTE programs aligned with growing labor market sectors. Consequently, some 40 new CTE programs started across the city related to healthcare information technology, construction, and food service. 
In 2021, the CTE team underwent a strategic planning process to drive the next five academic years. That plan can be reviewed in the prior section.
All current CTE programs offer high-tech and modernized programs aligned to labor market demand, with robust industry partnerships allowing students to master core academic subjects while gaining work-based learning experience outside of the classroom.